Why CPI are the Cambridge and London Letting Agent you need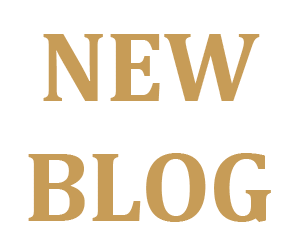 It's important as a landlord and investor to ensure your properties are fully managed correctly, this means both legally and when it comes to the happiness of your tenants and advertising of your property. This blog covers just a few of the perks and reasons why you should contact CPI to manage your Cambridge and London properties.
---
Fair – Arguably the most important practice in the letting and property industry that many forget is running an honest and fair business. We strive every day to ensure we fully manage your property to the highest of standards and at the best level in both Cambridge and London. Despite our many awards and accolades, we don't let this sway our approach to our business, customer service or our prices. We are founded on a fair and honest approach and you can always guarantee we will do everything we can to help both our landlords and tenants.
---
Fees – As stated above we are a fair and honest letting agent, we won't be beaten on the level of service or the price you pay for it. Simply get in touch to find out the incredible prices we offer on our services and you'll see for yourself that we competitively can't be beaten in the areas we manage. You are guaranteed an award-winning level of service at a fair and competitive price. Similarly, all landlords that join CPI will not pay a penny until they're reaping the rewards of their investments. We won't charge you a thing until we have found you a tenant and you are now benefiting from the correctly valued rent you deserve.
---
Experience – We are always ensuring we cover ourselves as a business to fully manage your property and safeguard your tenants, along with this we are part of all of the required property ombudsman's and have all the necessary qualification to ensure you're getting the greatest level of service when it comes to lettings and property investments. However, despite constantly keeping up to date with ever-changing laws and working hard as a team to continue to develop our knowledge with new courses and qualifications we have years of experience which is invaluable. Experience goes a long way in the property industry and as a company with a team of experienced professionals, we have the knowledge, qualifications and experience to get your property let the right way. We also have the vital experience to know how to fully manage your property hassle-free creating a happy and friendly experience for you as a landlord/investor and our tenants.
---
Contacts – Knowing the right people can be the difference between a successful and unsuccessful property investment. We have built numerous relationships over the years with some fantastic contacts in and around the property sector. We use our contacts to help you ensuring we really do invest in your properties too.
---
Marketing – As we've all been fast-forwarded rapidly over the last few years with technology, we've seen just how important marketing is and will continue to be in the future. With the world so heavily online based and many on their phones and tablets throughout the day, staying ahead of other competitors we have a dedicated team for all of our marketing communications. When we manage your property or begin a working relationship with you, we take on the responsibility of getting you the return on investment you deserve. Not only do we cover all of the property aspects we market your properties to the highest of standards. This will include advertising available properties on major platforms such as Rightmove and Zoopla, implementing strategic social media advertising and campaigns to drive tenant interest, video marketing for property tours and much more.
---
You can view the various social media content we regularly provide by clicking one of the following social links: Facebook, Instagram, Twitter and YouTube.
The Cambridge Property market is set to surge and similarly there are some fantastic opportunities in the London property market of today. If you have any further questions contact us now or if you need more reasons to join CPI, click here for 10 reasons to hire us as your property manager!