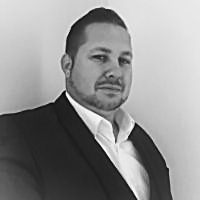 Cambridge Property Investments Ltd ® are a unique family run Cambridge, London and High end uk estate agency, The CPI Brand covers Cambridge Property Investments Ltd, CPI London Property Lettings and CPI High End Specialists. Whilst offering the benefits of a caring family run business each family member has trained extensively to become a specialist in their own fields coming together to create an award winning company - you can find out more about our staff on the designated CPI Staff page.
Cambridge Letting Agent Mathew Maltby Cambridge Property Investments Ltd ® is owned and managed by the award winning Mathew Maltby who has been given the title of the best letting agent in Cambridgeshire 3 consecutive years running by allAgents, with a wealth of local knowledge from living in Cambridge for over 40 years and working in the property sector for over 25 years now Mathew offers all the knowledge that you will need to make you a success with your property or portfolio.
Mathew believes his success is due to his ability to have a great relationship with all landlords and tenants meaning any issues can be resolved fast and effectively, that combined with the many courses and qualifications gained throughout his career placing him at the top of the property sector. Mathew specializes in high end apartments both here in Cambridge and in London.
Not only will CPI help you find great investment properties in Cambridge and London but we also have the ability to assist you with modernizing them into fantastic rental opportunities obtaining you your maximum yield and providing fantastic well maintained rental homes. CPI also offer an extensive range of management services meaning that you will be left completely stress free with us letting out your properties for you in and around Cambridge and London, Not only that we run a guarantee that we wont charge our landlords a single penny until we have you a fully referenced tenant happily living in your property and paying you a rent, Our landlords do not pay anything at all until they're receiving and income themselves meaning you have literally nothing at all to lose by becoming a CPI landlord.
At CPI we have a family run team of fully trained specialized agents waiting to fill your properties with thoroughly referenced tenants meaning that we don't just find you any old tenant, we find you the best tenant and all within a great price, so good in fact that we offer our services with a price promise! you provide us with written details of an offer from an alternative letting company and we will either better it or match it without compromising our high standards and award winning service that we are known for and pride ourselves in.
Cambridge Property Investments also offer a complete Cambridge relocation service helping professionals to relocate to Cambridge with ease - we boast professionals that are extensively in the know about the local areas, schools and amenities offering you the best advice whilst showing you properties that suit your specified requirements all within the comfort of a chauffeur driven vehicle, so if your looking to relocate then why not give us a ring, we'd be happy to hear from you and can help you to find the right property in the right location making sure you get the very best for you and your family.
Finally we also boast an internal team of professional maintenance contractors ensuring that all works are carried out to the highest of standards at all times and with a reasonable price. Using our own team of contractors means that we can save a bit of money which in turn allows us to pass the savings onto our landlords and tenants accordingly, our savings become your savings!
Often we assist our landlords with purchasing their new rental investments, we will attend your initial viewings of your new property prior to the purchase with you and my head contractor will also accompany you to provide the necessary and valuable information of exactly what your potential investment will need to have done to it to ensure it reaches its maximum yield. More often than not we turn run down properties into high end rentals as at CPI we fully believe that a great property will breed a great tenant!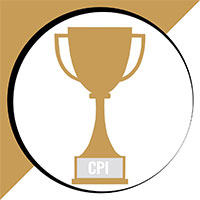 Cambridge & London's Award Winning Letting Agents
At Cambridge Property Investments Ltd we feel that its important to welcome in our tenants and especially in these difficult times with Covid-19 very prominently around so we decided to put together welcome packs. When you move into one of our properties you will not only be handed your keys in a polite and friendly manor but you will now find them safely enclosed within a specially designed move in pack that offers all of the bare essentials to see you through your 1st night so you don't have to worry about rushing out to the shops meaning you can stay safe too. This coupled with our initiative to have every property electro-fogged between tenancies see CPI take home the award for The Prestige Awards "Best Letting Agency of the year" At CPI we also run a greener let policy which means our properties have a better EPC ratings, We help our landlords achieve better and more environmentally friendly properties often by notifying them of available grants meaning it can be extremely cost effective to upgrade the property and it also benefit the tenants as the properties then become cheaper to sustain and live in - Creating the greener let policy see CPI grab both a green apple and green world awards.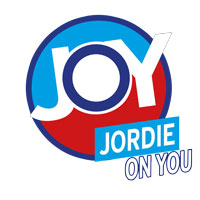 Our Community & Charities we support.
At Cambridge Property Investments Ltd ® we pride ourselves in putting our community first, We advertise through local business, we use local businesses for our boards and stationary etc but most importantly we like to give a little back to our community. We do this in various ways and we would like to share a little insight into what we do with you:
Cambridge Letting Agent Mathew Maltby Cambridge Cambridge Property Investments Ltd ® run what we like to call C.C.C Cambridge Community Charity incorporating helping the community which in turn helps Jordie On You (JOY) Charity - A Charity that supports children suffering bereavement and children living with mental health conditions. Often when tenants leave a property there are things that get left behind or tenants request to be thrown away, at CPI we encourage our tenants to get in touch with us and often we help by removing the items for free instantly this helps our tenants; we then either sell the items into the community for a small nominal fee and we give the money raised straight to JOY Charity for kids suffering bereavement and kids living with mental health conditions or we donate the smaller items straight to JOY so they can sell them in their pop up charity shop. For example this month a tenant asked to leave a microwave and kettle behind, we PAT tested both appliances at our expense and then sold the items for only a very small fee to a family that really needed them but simply could not afford them, CPI then donated the fee raised straight to JOY! Ultimately what would have been wasted and potentially left sat in a waste ground went to a good home. CCC Charity makes a difference within our community and also saves waste from unnecessarily filling refuse centers helping our environment too. A simple idea thats helping to make a huge difference and were proud to be part of it.