Interior design tips you need for your property
We're back with a new and exciting take on our latest property blog. As the year begins to come to a close it's a great time to reflect on what you have achieved in your home and plan for your next interior design makeover. We have the know-how and expertise to give you our best tips to transform your home into something unique and powerful while also being homely and comfortable.
1. Our first tip to get your interior design brain turned on is to recommend starting with a mood board. Mood boards are a great aspect of many design projects and can be a fantastic way of drawing inspiration, finding exactly what you want in your home and also somewhere to return to reflect on decisions you make later down the line. You can create a digital mood board online or a physical mood board in person. Both make the most of a board like concept where you pin ideas, photos, inspiration and a general aim and idea of what it is you hope to achieve with your next interior design project. This may include a range of decorating samples, paint colours, inspiring homes and even notes and pointers for your end goal. Overall, it is a great place to start to get your creativity flowing and set boundaries and goals for what you want to achieve.
2. Now you have created a mood board and have an understanding of what you need to achieve the perfect interior design for your home, consider what elements and items you already have in your home that can be reused or reupholstered. In the modern world, we live in, it's all too forgotten just how many hidden treasures we have around us. You may have the comfiest chair in your home but feel it needs replacing due to its colour. Why not simply attempt a DIY re-cloth or even find a local expert that can transform your old chair to fit in with your new design, saving money and also keeping the same comfort in your home. Similarly, there may be many other items or aspects of your home you may have never realised could uniquely work in your new design, this may be a rug, a feature wall and so on. Always consider the possibilities of re-using and transforming things you already have to create a fresh and new interior design for your home.
3. One of our favourite pieces of advice to offer when it comes to interior design is to always remember it's your home. Yes, there are tonnes of extremely helpful and inspiring design ideas and trends that you can use, but don't forget to also mark your stamp on your home. Keep it personal and unique to you or you and your family for example and even if you love and follow some of the latest trends add elements that make you think of yourself and your own initiative to put your spin on the trend. This will not only be eye-catching as others notice your stamp on trends but it will be great further down the line when you start to notice the personal touches and be proud of those aspects even more.
4) Try before you buy, when it comes to interior design and decorating your home you can always try before you buy. There is a reason that companies are offering paint tester pots as well as sample patches for cloth material and so on. Attach these samples to your mood board or even paint them in areas you know you will be painting to give you an idea of how exactly it would look in your home and each particular space. Often things can be extremely subjective to their environment, so it may look perfect in a shop display but completely different when it's at your home and too late to change.
---
5. Measure, measure again and measure one last time. You can never be too confident or sure about your measurements, especially when it comes to big decisions like ordering the perfect settee that on arrival is far too small or doesn't even fit in the space you intended. Measuring is essential and should be done carefully across all aspects of your home interior design, this not only includes furniture but also items such as measuring for curtains and how much flooring to get.
6. Our next tip is to consider and remember you need to find the right balance for your home, this is vital when it comes to both the space and lighting. We previously touched on how things can appear differently on a show display and your home. It's essential you find the best things to achieve your goals in your space not anywhere else, so always consider the space and lighting, is there natural light that may reflect colours for example. Similarly, have you allowed enough space between furniture and other components in your home to be well balanced, not too minimalistic but also not too overpowering. Finding the right balance will allow you to be most relaxed, comfortable and also pleased with your newly decorated home.
---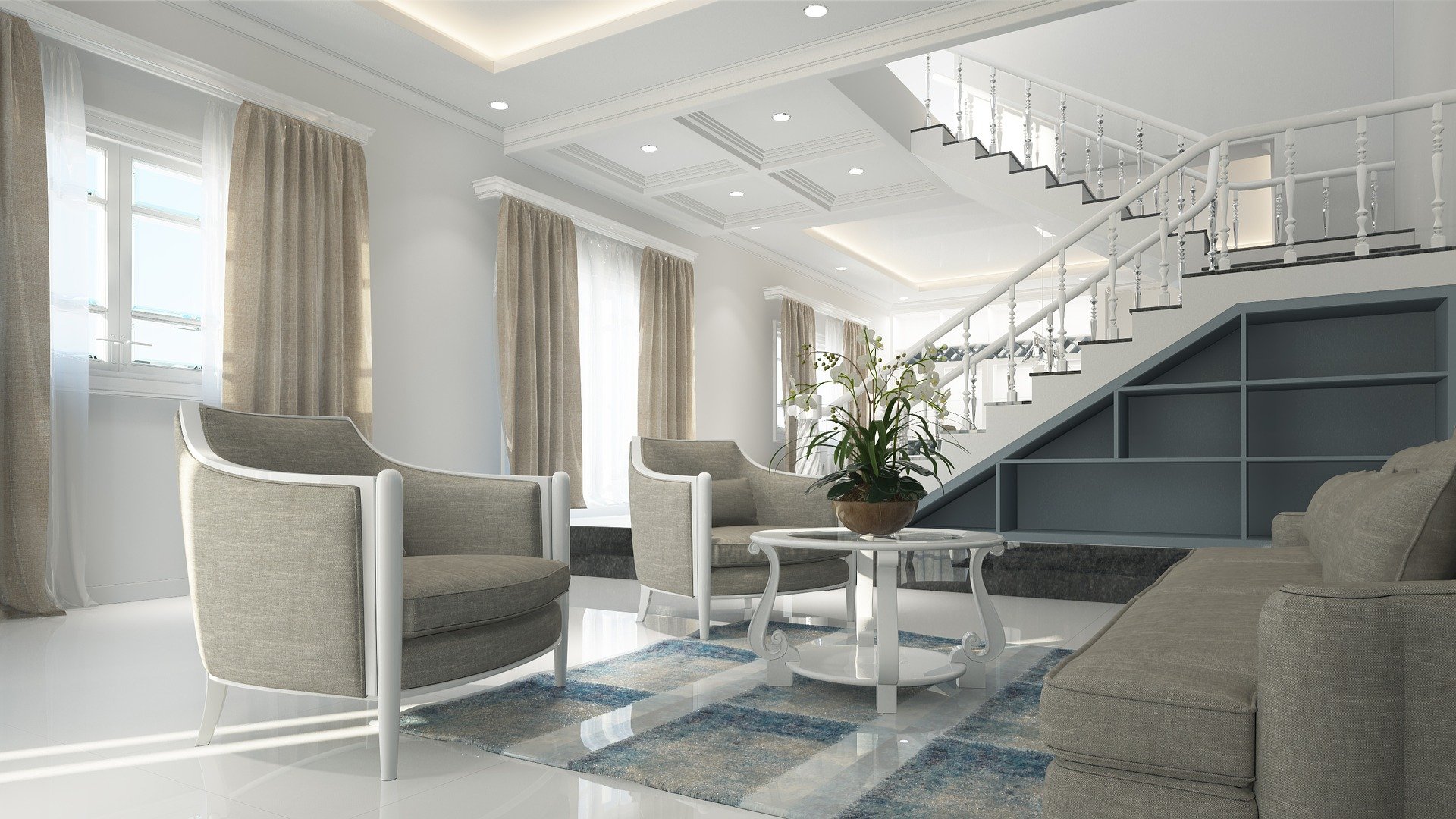 7. When many look for interior design tips they often look for the most common and stereotypical pieces of advice, which can be great but also need accompanying with other bits of advice. Our next tip does exactly that, and its texture, don't overlook your senses, texture not only adds to the physical feel of your home but you can also see and view different textures for different impacts. Make the most of looking at and considering the various textures that could be in your home and consider how they make you feel and the overall feeling they give off as you will have an end goal in sight for the atmosphere of your home, which could vary from room to room.
8. Mentioned above is a great piece of advice and that's not overlooking your senses, previously highlighted is textures and how they can make you feel. Considering other senses can take your interior design to an entirely new level. What aroma do you imagine in your mood board from tip one? Make use of the sense of smell, this can not only help you achieve your interior design goals but it can seasonally transform your home, consider how certain smells can make you think of certain times of the year or even memories in your childhood. Make the most of the various aromas we have so easily available to us in the forms of candles for example or even star anise at Christmas time.
We hope this interior design blog has provided you with plenty of tips to follow to get you started and confident in designing your home. We have no doubt you have what it takes to find the inspiration you need to make your property perfect. However, if you need our property advice or are taking on a greater challenge beyond designing your own home, and for example, need advice on transforming a rental property. We have dedicated, expert advisors ready to give you the best advice to achieve the greatest results for your property. Similarly, we have our own professional decorating and design teams that we use in-house to ensure the design is put into place to the highest of standards. Simply click to head over to our contact us page and get in touch.