Cambridgeshire's Best Property Lettings Agency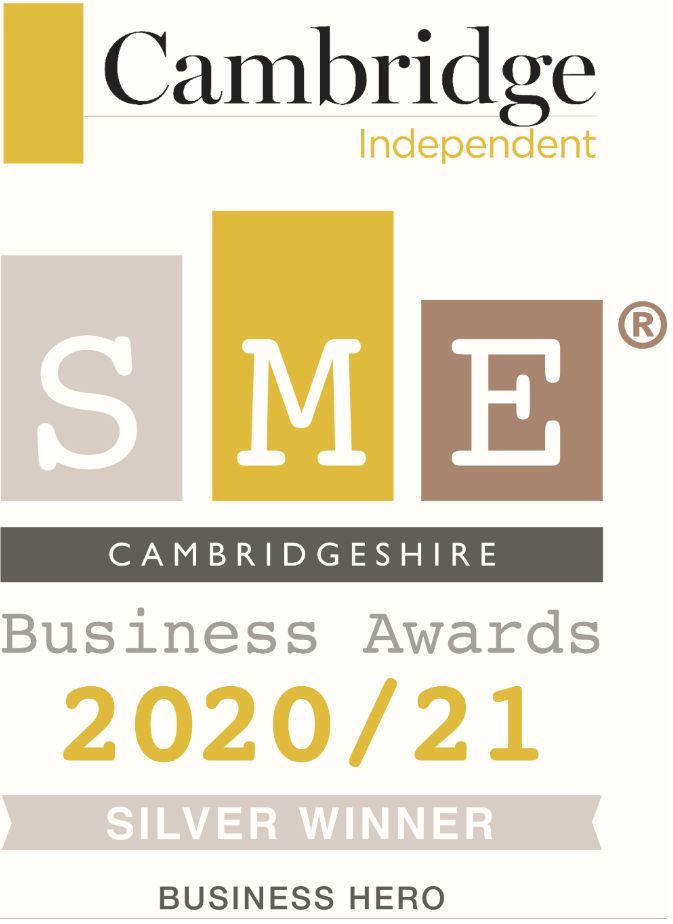 As you may have seen we are bringing you our latest blog after a series of award nominations and ceremonies. We are an award-winning letting agents that care and it's clear why we're the industry leaders by all of our previous and current accolades. You can view all of our previous awards by clicking here, but for now, we want to talk to you about our latest news and achievements.
Firstly, we're extremely thankful to everyone that supports CPI and continues to support your award-winning Cambridge Letting Agents. We are proud to say that we have been crowned by public nomination and voting as 'Best Property Lettings Agency Cambridgeshire' and a 'Business Hero'. Awards hosted by SME News for the 2021 UK Enterprise Awards and Cambridge Independent SME Cambridgeshire.
Business Hero
– We're always aiming high to achieve the highest level of awards resulting in the highest level of service to you. However, it doesn't stop there for us, we appreciate the business we have and the presence in our industry and locations we specialise in. We use our platform and resources to always look for ways to help others. That's why being recognised as a Business hero truly is heart-warming. No matter the awards we will always continue to push our charity support, community spirit and much more. We're a dedicated supporter of JOY – Jordie On You so be sure to check out their website and support them where possible, and we also run several charity programmes such as our latest C.C.C programme which you can read more about by clicking here.
---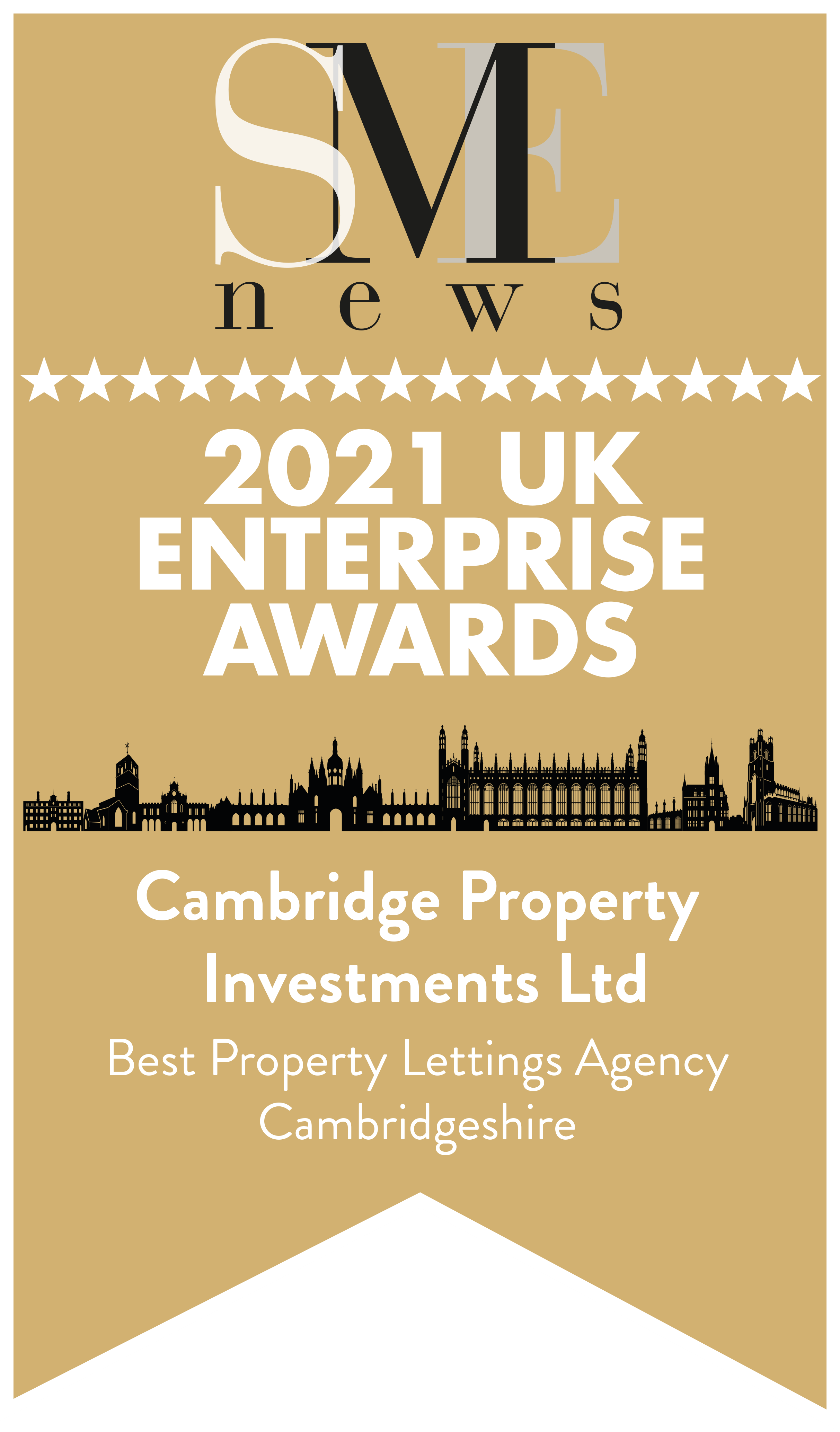 Best Property Lettings Agency Cambridgeshire – This one stands alone and doesn't require much explanation. Crowned Best Property Lettings Agency Cambridgeshire is yet another fantastic achievement and a first for CPI to be crowned by the SME News organisation. Despite having won years of consecutive awards for being the best Cambridge agent it's always nice to continue winning while being awarded from multiple different organisations and awards ceremonies. It broadens our success as it shows that we're being awarded best agent by many well-recognised award organisations. If you'd like to read about our other awards click here now.
What's next? – There's never an end goal in sight for us and our family-run business, we have no limits and continue to push every day. This ensures that we run a continuous enjoyable experience for all of our tenants as well as a relaxing and lucrative experience for our landlords and investors. We aim to continue doing everything we pride ourselves on including chasing down more awards, continuing to support local charities and our community and driving success for our Cambridge and London landlords. There are so many great opportunities right now including a Cambridge Property Market Surge. We also now cover the incredible capital of our country London; you can discover everything you need to know about the London Property Market Today in our blog by clicking here.
---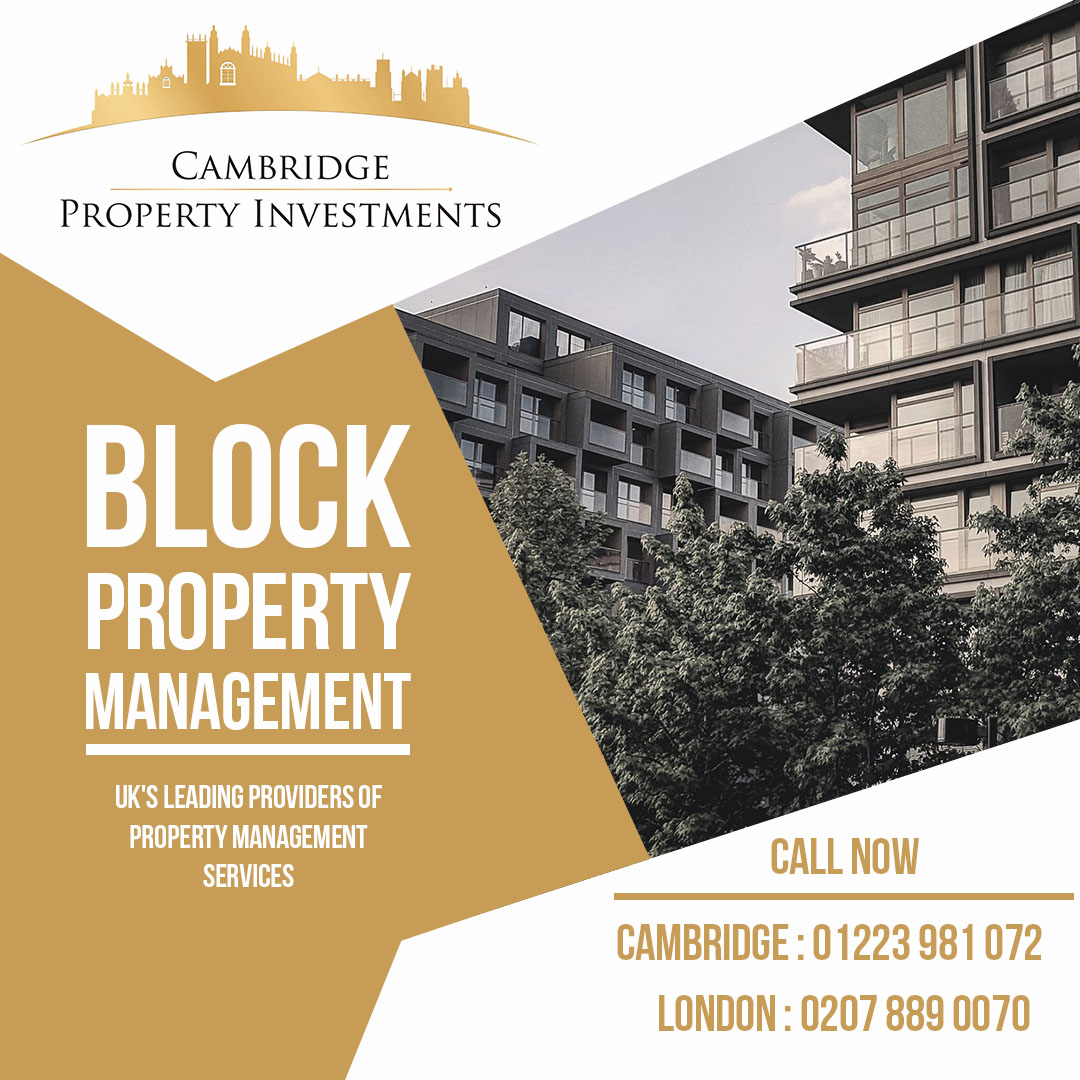 Block Property Management – As we bring you our latest news about our most recent awards and being crowned Cambridgeshire's Best Agent, we want to make you aware of our Block Property Management Services. What we often refer to as BPM (Block Property Management) as the UK leading provider of property management services, don't miss out on another area of our expertise we have to offer to you. We offer a vast range of lettings services that can only accommodate you and our Block Property Management too. You can find a brief overview of our Block Property Management services by clicking here. We work with you to ensure a smooth take-over of your property's and from there you get to enjoy your property block in Cambridgeshire or London as an investment. No more worrying about all of the various legalities or having to collect ground rent, we can cover it all for you. We can even offer you our award-winning lettings services which include tenant finds and much more if you wish.
We're Cambridgeshire's Best Property Lettings Agency and the UK's leading providers of Property Management Services. We want to talk to you and make your property journey a success, so if you're a Cambridge or London Landlord or Investor do not hesitate to contact us today!